New Liquids Terminal in the Port of Barranquilla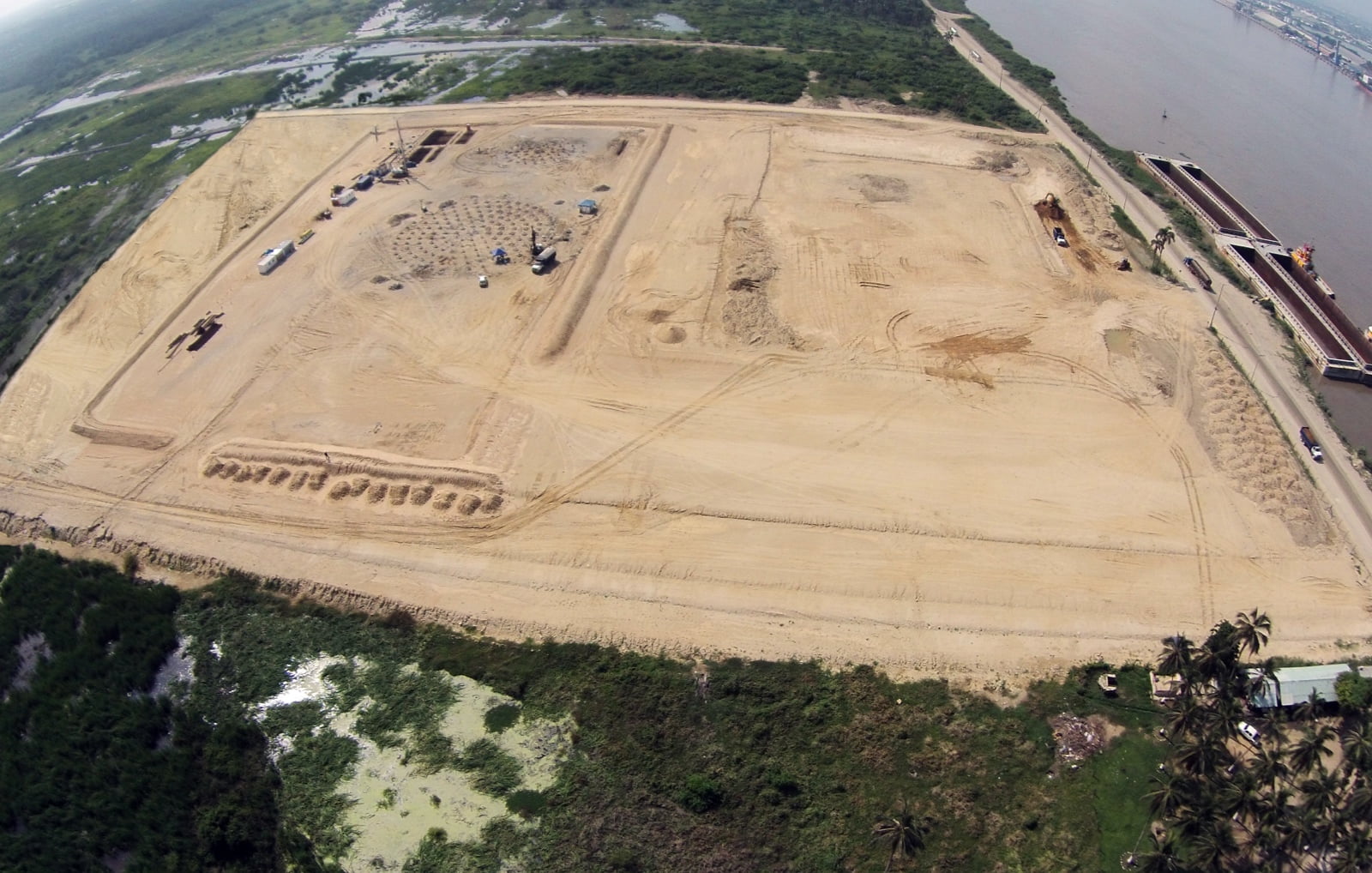 Grupo Coremar and Zenith Energy have announced the award of a contract for the construction on the first phase of a new, multi-product liquids terminal in Palermo, Magdalena Department, Colombia. The initial construction phase will satisfy the needs of up to 528,000 barrels for refined and crude oil storage. Featured in the construction will be a new 50,000 dwt ship dock, 6 lane truck racks, as well as accompanying infrastructure. Palermo Tanks will hold a permitted storage of up to 2.5 million barrels for third party merchant storage, allowing for the acceptance of clean products, crude, asphalt, vegetable oil, and petrochemical streams, to and from a 50,000 dwt dock with approximately 12.5 meters of draft alongside.
"We are delighted to partner with Grupo Coremar, one of the premier marine transportation and terminal companies in Colombia," said Jeff Armstrong, President of Zenith Energy. "Palermo Tanks, located inside Grupo Coremar's world class Palermo Port Society location, provides the deepest draft for the most modern liquids terminal in the Barranquilla market." Armstrong added, "This is the first of many planned strategic midstream investments for Zenith Energy in Colombia, one of the most important energy economies in the region."
Palermo Tanks is being constructed within Grupo Coremar's 426 acre Palermo Port Society development; the Port offers a variety of dry, break bulk and liquids services. Importantly, the Palermo Port Society development is especially well-suited for efficient business, owing to its ideal location alongside the Magdalena River, as well as its quick access to Colombia's national highway network.
"It's with great pride that we announce the commencement of construction of Palermo Tanks in Barranquilla," said Mr. Saverio Minervini, founder and chairman of Grupo Coremar. "Our joint venture with Zenith Energy, a partner with impressive experience in the American and international oil and gas industry – as well as midstream development – complements our vision and reinforces our objective to be the leading asset based logistics group in the country, focused on the energy industry."
Engineering work and construction are underway on these initiatives, and commissioning of the new terminal is targeted for the second quarter of 2015.