Zenith's Core Values
Integrity is at the core of everything we do. Our approach to safety and environmental stewardship to and our dedication to compliance and transparency demonstrates our tangible commitment to putting people first. We are constantly investing in new ways to create opportunities for our workforce, maximize the utility of our terminals for customers, and ensure operations prioritize the environment and safety of our employees and communities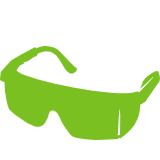 Safety First
Our ability to create jobs for hardworking men and women is why we all come to work every day, and we are committed to keeping the environment, our neighbors and our teams safe across our operations.
We continue to invest in infrastructure modernization to ensure our terminals are equipped with best-in-class safety equipment and conduct regular trainings that protect our employees, contractors, and the communities where we operate. Zenith is recognized within the industry as a model for safe operations. We have received the International Liquid Terminals Association safety award three years in a row and have won numerous awards for our strict standards for the safe handling and shipment of products. Our goal is zero incidents, period. As we continue to acquire new operations, our team is investing heavily in these assets to implement enhanced methods of operating to bring all terminals in line with our rigorous safety program.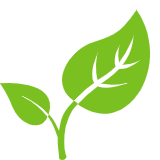 Environmental Stewardship
Zenith works every day to responsibly operate our terminals to protect the environment and the products we handle and store. We understand the growing role of alternative energy sources in our society and we see ourselves as a partner for customers in this transition. For example, we are overhauling our Portland terminal to support renewable fuels, investing in nearly 500,000 kb of tanks for renewable diesel and constructing a new offloading station to deliver renewable diesel across the Pacific Northwest.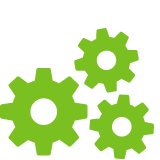 Customer Driven
We are committed to providing high quality service for our customers. If we give you our word, we promise to keep it. We share a collective goal of protecting our environment and optimizing safety and strive to operate at the highest standard possible to continue to be the partner of choice for our customers. Unlike other operators, Zenith Energy Terminals is a third-party terminaling company that does not market, store or own petroleum product. Because of this, we do not compete with our customers and are able to put their storage needs first.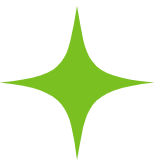 Operational Excellence
Integrity is at the center of our operations and informs every aspect of our work, from within the walls of our corporate headquarters to our terminals across the world. We are constantly pursuing opportunities to grow as a business and implement policies and innovative solutions to achieve best-in-class performance. We value our employees, customers, and the regulators we work with and are committed to doing right by each of the important stakeholders that are integral to our success. Our goal is zero regulatory citations, zero product quality incidents, zero reportable spills, and zero injuries. We work every day to make this goal a reality.